Wedding Car
Elegant and sophisticated wedding car transportation.
Executive Estate Vehicle
Lavish and premium executive estate vehicle transportation.
MPV Vehicle
Spacious and versatile MPV vehicle transportation.
Executive Saloon Vehicle
Luxurious and professional executive saloon vehicle transportation.
Standard Saloon and Estate Vehicle
Comfortable and reliable standard saloon and estate vehicle transportation.
BEST, SAFE, AND MOST RELIABLE TAXI IN CAMBRIDGE
At HYFLY Taxis, we proudly provide first-class taxi services throughout Cambridge and its nearby areas. We are a local taxi service operating in the heart of Cambridge for more than 15 years. With a variety of vehicles available 24/7 to suit every need – from restaurant visits to long-distance airport transfers – let us be your go-to for reliability, safety, and satisfaction when it comes to solving all your transportation needs. Book the most reliable Cambridge taxi service online today by using our easy online booking system, or get in touch with any queries you may have!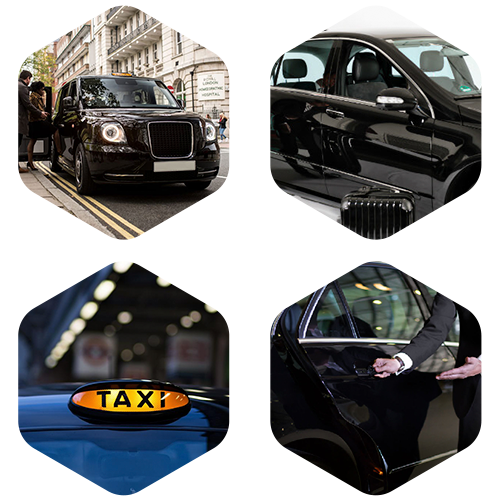 They are blady cheater and also Didot pay there staffs as usuals
Patricia Savanah
2023-10-09
Excellent service. Punctual. Sioer confortable car. Great driver, safe and efficient. Great price! Highly recommended company. Giving uour details to all our friends! Thank you for a fantastic experience.
chrissie young
2023-09-24
Good communication, prompt pick up, friendly and professional drivers. The Vehicles were clean and large enough for five adults and all our luggage. I would recommend HiFly taxies and will use them again.
Kimberley Bryant
2023-09-13
Very competitively priced and excellent driver
Stuart Northfield
2023-09-04
Fantastic service doing our sons school runs - very sad that the council have changed the transport contracts.
Great experience, lovely trip with a wonderful driver. Highly recommended and would love to use it again for my next trip.
Jurgita Staponkiene
2023-08-26
I have had very good experience with this company.. every time I book taxi with them they always on time. Drivers and operator are very polite. I recommend to everyone. Brilliant service
We booked and pre-payed several trips over a long weekend recently. The office staff and the drivers were excellent and great communicators. I can highly recommend HyFly Taxis.
Available 24/7
We're always open, and our booking process is easy.

We offer comfortable and affordable transportation to and from all local and national airports.
Safe and affordable transportation for students, ensuring reliable and timely arrival to their destinations.

Efficient and professional transportation solutions for corporate meetings and events.
CONVENIENT & SAFE CAMBRIDGE TAXI SERVICES
HYFLY Taxis is the ultimate destination for reliable, safe, and convenient taxi & cab service to and from Cambridge. Our professional drivers are impeccably uniformed and licensed to guarantee a stress-free journey, while our experienced office personnel ensures you experience superior customer service at all times. We strive to provide efficient solutions so that customers save time & money without compromising on quality. Your convenience is the utmost priority as we utilise modern tech systems to give you updates and ETA of the arrival of your taxi in cambridge, your driver and our safety system ensures your whereabouts as your journey is tracked all the way in our systems.
Benefits of our taxi service


Flight Tracking
We will keep an eye on your flight timings, so our taxi in cammbridge can be at your pickup spot on time.
24/7 Customer Support​
We have a team ready to assist you at any given hour.
Pay In Car
No advance cash is required; pay on the spot after your journey ends.

Cost-Effective
Highly affordable in comparison to other taxi service providers.
Meet & Greet
We'll meet you at the pickup location and take care of everything.
Timely
We ensure to be on time at your pick-up spot.

One Clear Price
You know what you're paying for up to the penny.

Door to Door
We'll pick and drop you right at your destination's doorstep.

Safeguarding Qualified Drivers
All of our drivers are safeguarding training passed to ensure a safe and secure travel.
"I had a great experience with HYFLY Taxis! Their driver, John, was very friendly and professional, and the ride was smooth and comfortable. I will definitely use their services again."
Sarah M
"I was in a rush to catch a flight and HYFLY Taxis came to my rescue. They arrived promptly and got me to the airport in no time. I highly recommend their airport transfer service."
David P
"HYFLY Taxis is the best taxi service I've used in Cambridge. The cars are clean, the drivers are knowledgeable, and the prices are reasonable. I highly recommend them."
Emily K
"I was very impressed with the executive taxi service provided by HYFLY Taxis. The car was clean, comfortable, and the driver was professional and courteous. I will definitely use them again for future business events."
Michael L
If you have any comments, suggestions or questions, please do not hesitate to contact us. Our high-quality office staff will help you and answer all your questions.
OUR ADDRESS
Brooks Road, Cambridge, CB1 3HR